Special Interests
Model United Nations
The Model United Nations programme is a simulation of the United Nations. MUN delegates formulate, present, debate, and revise positions on current issues that are affecting people all around the world. By assuming the perspectives of a citizen of their designated countries, MUN delegates not only develop an understanding of the needs and rights of others, but also learn to respect the cultures, political views, and beliefs of others. Taking on an ambassadorial role in a Model UN simulation, students research the issue that their UN committees will address. Model UN participants learn how the international community acts on its concerns about topics including peace and security, human rights, the rights of the child, child labour, the environment, food and hunger, economic development and globalization. Through participating in MUN students become global citizens able to positively contribute to an ever changing world. MUN is an extra-curricular available to all students at Prep.
Chicago MUN Trip
20 students attended the Chicago MUN conference, CIMUN, in December. Students represented different countries or legislators and debated contemporary issues as well historical issues in order to create resolutions which would address issues discussed. 6 of our students obtained roles in very challenging cabinets. There was only up to another 10 students in these cabinets, so there was no hiding! In the other larger committees students had to face the challenge of public speaking in front of sometimes over 50 students!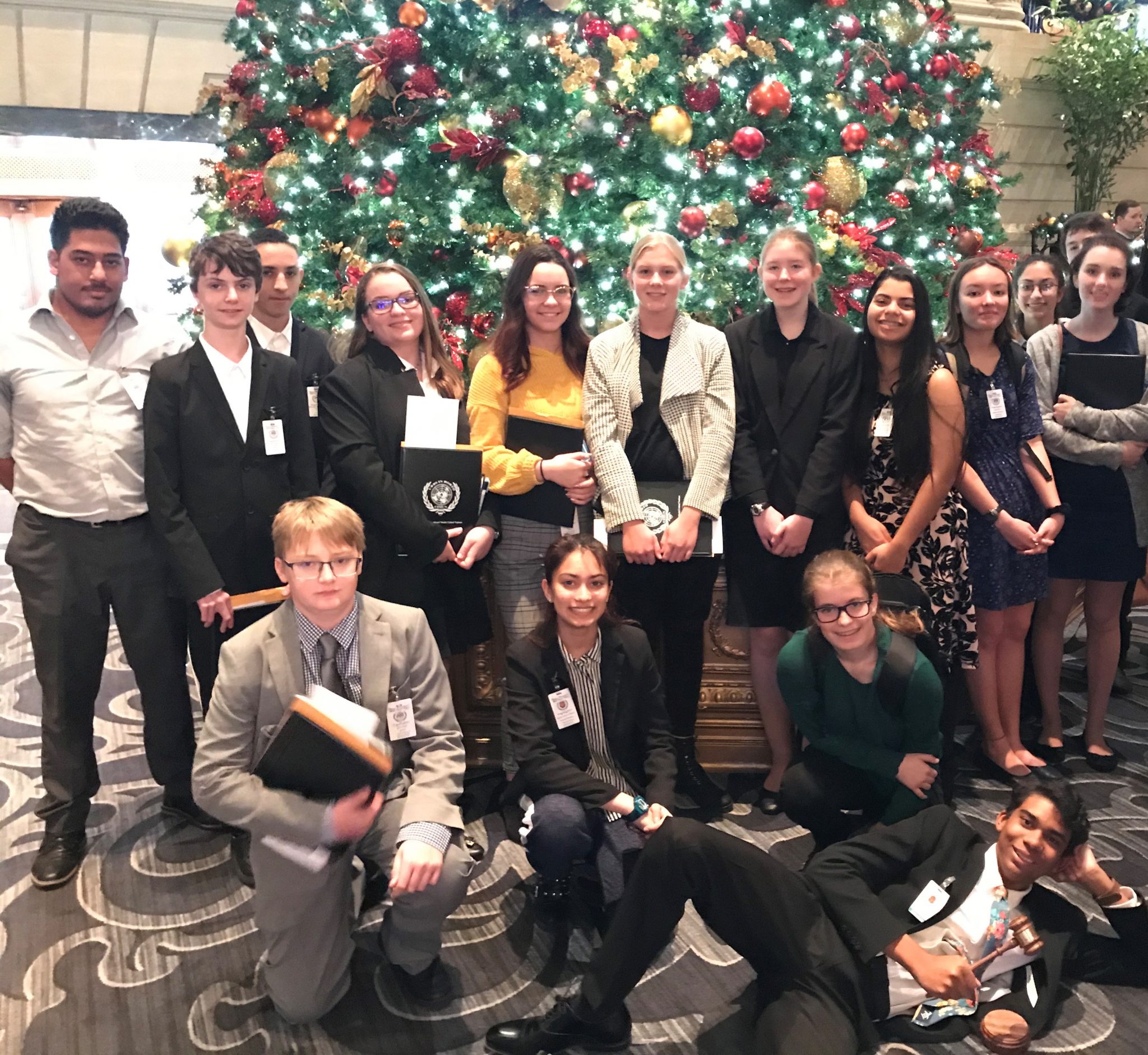 Over the course of the weekend CIMUN was very demanding of students, requiring them to attend over 21 hours of committee sessions. Those in cabinets and the international press delegation had to also attend a 2 hour midnight crisis committee!
The students showed fantastic effort throughout this, all taking to the challenge of public speaking. It was great to see their confidence and debating skills progress as the weekend went on.
Special mention goes to Aiden Watler for winning delegates choice award while representing the Minister of Labour in the Ukraine Cabinet of 1991! This is very impressive when you consider that some of the other students attend over 10 MUN conferences a year!
There was also some well-deserved rest and recreation to be had on the last day, where they got to go shopping, see some of the sights and watch a Cirque du Soleil show!​